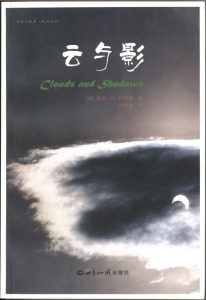 A man's power to control the weather isolates him from the human race; a break-up leads to an unforgettable and impossible journey; mysterious, random objects begin arriving in a mailbox; cryptic, prescient messages start appearing in a newspaper; ghosts from individuals' pasts manifest themselves in unexpected ways.
Clouds and Shadows is a bilingual (English and Mandarin) collection of nine short stories that explore themes of isolation, loneliness, loss, and redemption in worlds where the margins of reality are slipping away and the familiar is suddenly lost.
World Affairs Press, Beijing, 2017. 211 pages.